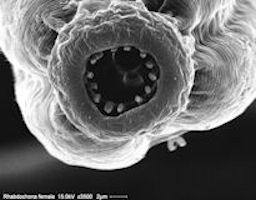 Society News Updates
Transfer the US National Parasite Collection (USNPC) to the Smithsonian Institution National Museum of Natural History (NMNH) is almost complete. (Announcement)
Vince Connors is the Editor of Comparative Parasitology. Please send your manuscripts to vconnors@uscupstate.edu.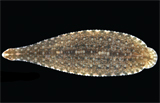 Society Meetings
The Anniversary Dinner Meeting was held on Nov 14 at the Big Fish Grille (). It is with great pleasure to announce Dennis J. Richardson as the 2014 Anniversary Award recipient.
A very fine joint Spring Meeting of the Helminthological Society of Washington was held with the Southeastern Society of Parasitologists (SSP) at Virginia Tech University, Blacksburg, VA on April 9-11, 2015.